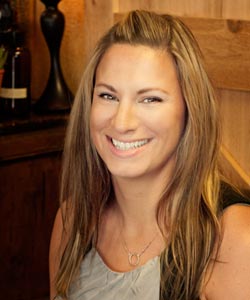 Director of Natural Therapeutics
Natural Therapeutic Specialist, Licensed Massage Therapist, Certified Colon Therapist
Garlyn received her background in training at the New Mexico School of Natural Therapeutics. There she studied intensive courses including Philosophy of Nature Cure, Homeopathy, Colon Hydrotherapy, Reflexology, Polarity Therapy, Therapeutic Massage, Pregnancy and Infant Massage, Cranial Sacral, Anatomy and Physiology, Herbology, Acupressure, Chinese Medicine, Windows of the Sky Acupuncture, Unwinding and many other alternative therapies.
Having attended such a specialized school, in the practice and theory of various bodywork techniques, provides Garlyn and now Natural Therapeutics with one of a kind therapies to offer our clients. "There are so many ways to assist the body to heal itself, you really just have to find what works best for each individual," Garlyn says.
Digestive health is one of Garlyn's specialties and can assist any stage of health or illness to regain vibrancy through addressing digestive concerns and offering proper support. Working hand in hand with each individual client gives a step above what traditional medicine normally provides. There is the best of both worlds when it comes to preventing and addressing health concerns. Having been certified at the Advanced level through IACT provides Garlyn with the highest professional standard possible in the field of Colon Hydrotherapy and Digestive health.